Hotel Shree Leela International – Manmad
F.C.I. road, Near State Bank of India, Manmad, Dist. Nashik – 423 104
Tel.: +91 2591 223419, 223619, 226419 Telefax: 226019
Hotel Shree Leela International offers 35 air conditioned rooms, with a choice from standard to executive, family deluxe and V.I.P. Suites.
Tariff ranging from Rs.700/- to Rs.2500/- only.
Each room is a perfect combination of luxury and elegance, with individual air-conditioning, wardrobe , colour TV and 24 hours room service.
Suite Room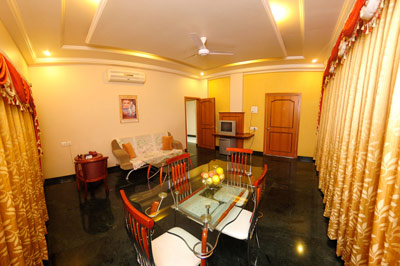 TARIFF
ROOM TARIFF

|

CHECK OUT TIME - 24 HRS

ECONOMY

Rs.1000/-

STANDARD A/C

Rs.1564/-

EXECUTIVE NON A/C

Rs.1564/-

EXECUTIVE A/C

Rs.1676/-

ROYAL FAMILY NON A/C [3BED]

Rs.2127/-

ROYAL FAMILY [3 BED]

Rs.2481/-

VIP SUITE

Rs.4136/-

EXTRA PERSON

Rs.400/-
NO EXTRA PERSON CHARGES FOR CHILDREN BELOW 8 YEARS
TAXES AS APPLICABLE
CHECK OUT TIME - 24 HRS
TARIFF APPLICABLE w.e.f - 1st Sept 2014
Note: Only Fan & Light Backup During Load Shedding
Royal Family Room [3 Bed]
Executive Rooms
Standard Rooms
Economy rooms
Atrium Lobby
Our tastefully designed lobby offers the warm welcome you deserve after a tiring journey
Conference Room
Hotel Shree Leela International offers you fine conference rooms to suit all your business needs
Banquets
A banquet ideal for parties and wedding receptions for upto 400 guests .
Can be decorated as a wedding hall / marriage hall and very much suitable for people living in
manmad, nangaon, malegaon, chandwad, yeola, lasalgaon.
Roof Top
One can also have a birthday party or private parties on our Roof top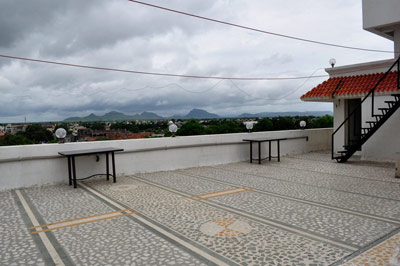 Restaurant:
Gym
Other amenities :

Laundry service
Doctor on call
Pure Vegetarian food service
Ample car parking
Good Security
Car rentals
Check out Time – 24 Hrs.
Taxes as applicable.
Discounts and special offers for group booking and corporate bookings.
Hotel Shree Leela International is located ust a walk away distance from Manmad junction.
Manmad junction is a central hub for all tourist destinations across India.
One can get trains and reservations for their journey to any near or far tourist spots.
The nearest tourist destination is Shirdi – only 60kms or one hour journey.
So one can take blessing from sai baba of shirdi and get along to his tour from manmad junction .
Hotel Shree Leela International offers
Package Tours for
Shirdi , Shani Shingnapur , Ajanta Ellora caves , Trimbekeshwar
Manmad has housed big companies like
FCI – Food corporation of India , IOC – Indian oil corporation , BPCL , HPCL
Please send enquiry for your stay at manmad or a trip to shirdi with a continued journey to any destination in India.
Free welcome drinks to all guests.
Wishing you all a comfortable and elegant stay and a happy journey
Regards
The Director and the Management
Hotel Shree Leela International - manmad
More Images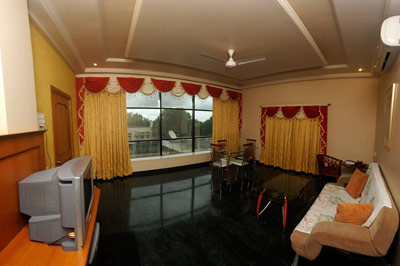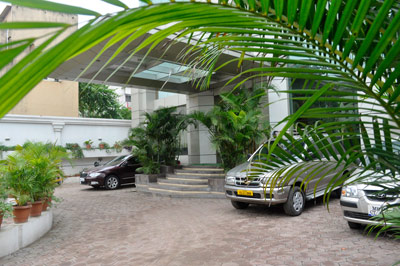 HOTEL SHREELEELA INTERNATIONAL
F.C.I. road, Near State Bank of India, Manmad, Dist. Nashik – 423 104
Tel.: +91 2591 223419, 223619, 226419 Telefax: 226019
design, seo and online marketing by HotelsinShirdi.com